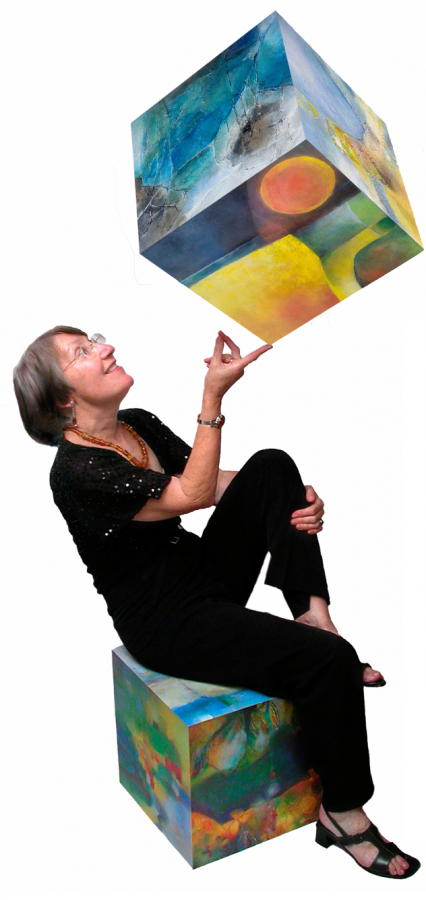 Dorle Wolf



lives in Gerbrunn near Würzburg
1943
born in Sternberg near Frankfurt-on-Oder
1963
graduation at the Matthias-Grünewald-Gymnasium Würzburg
1965
final examination as a medical technologist
1971- 94  

cooperator in her husband's research laboratory
1992
painting becomes an absolute necessity
1994-98        

painting lessons with Thomas Wachter, Brigitte Miers (Würzburg) and Veronika Wagner (Berlin)
seit 1994
free-lance paintress. Over 140 exhibitions (among them 62 solo exhibitions), both at home and abroad, among others in Baden-Baden, Berlin, Cologne, Constance and Lindau in the Lake of Constance, Dresden, Düsseldorf, Gundelfingen, Halle on the Saale, Hanover, Jena, Murnau, New Isenburg, Nuremberg, Ratisbon; and in Engelberg/Switzerland, Glasgow, Molsheim/Alsace, Strasbourg, Paris
Dorle Wolf spent her youth in Franconia and visited a special grammar school where fine arts and music were chief subjects. Nevertheless, she worked more than 20 years in her husband's research lab, mainly in the field of human visual perception. Under the influence of the artist Eva Betzler she began to paint again in 1992. In 1994 she ceased working at the university and took lessons in painting by Veronika Wagner (Berlin), Brigitte Miers and Thomas Wachter (Würzburg).

Dorle Wolf loves to work in very different and often unusual techniques as spraying car lacquer, melting wax crayons, or rubbing special acrylic paints into thinnest layers to produce metallescent surfaces of colour. By enhancing natural chromostereopsis she creates colourful paintings that reveal surprising spatial depth when viewed through special colourless 3-D-spectacles. Her newest works consist of painted foils. She heats them nearly to the melting point until they shrink, crumple, get holes, and form valleys and hills. She puts layer after layer of fluid colours on the resulting "miniature landscapes", and sometimes makes them shine like gold and silver.

Since 2016 she organizes art exhibitions for the newly established "Kulturbühne" in Gerbrunn.